SEE OUR CURRENT PROMOTIONS
Check out our current savings, specials and promotions. Click below to learn more or give us a call at (920) 499-5181 for more information.
Get 4 Months Free on Toyota Heavy Duty Forklifts
Need a forklift that'll meet your heaviest material handling challenges? Toyota has you covered.
Through June 30, you can get 4 months free leasing on Toyota Heavy Duty forklifts!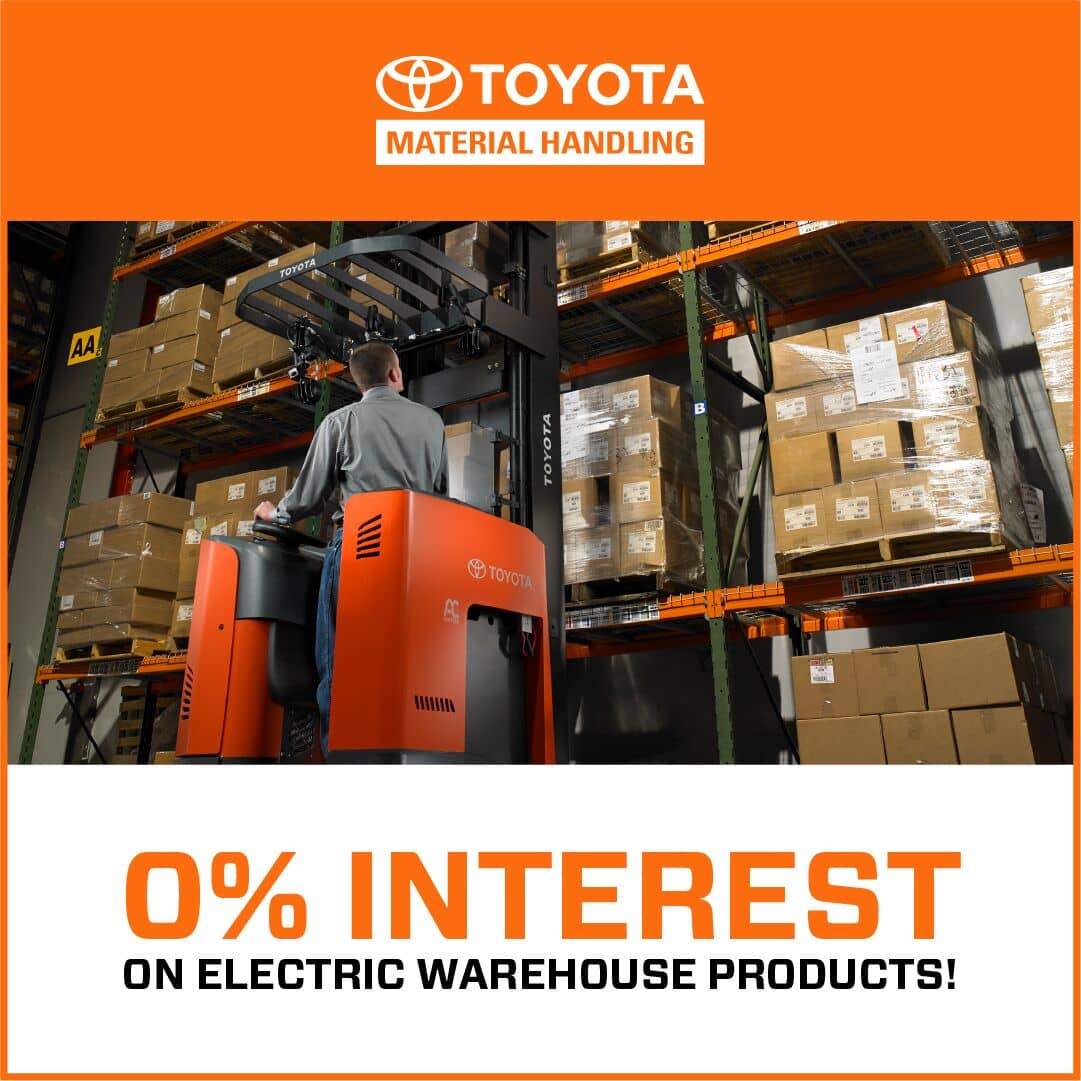 Get Low Interest Rates on Toyota Electric Warehouse Forklifts
Until June 30, 2021, you can get as low as 0% interest on Toyota electric warehouse equipment!