MATERIAL HANDLING SOLUTIONS THROUGH PARTNERSHIP
No matter how small the problem or complex the challenge, we work to create meaningful partnerships that improves your facility's production, boosts efficiency, and lowers costs so you can make better decisions when it comes to moving and storing product.
We not only listen to your needs, but work with your best interest in mind to deliver consistent quality and exceptional customer service every time, all the time.
By offering complete end-to-end solutions, we have become the choice material handling solutions provider to Wisconsin and Upper Michigan businesses like yours for the past 65 years and counting. We want to be YOUR partner, will you be ours?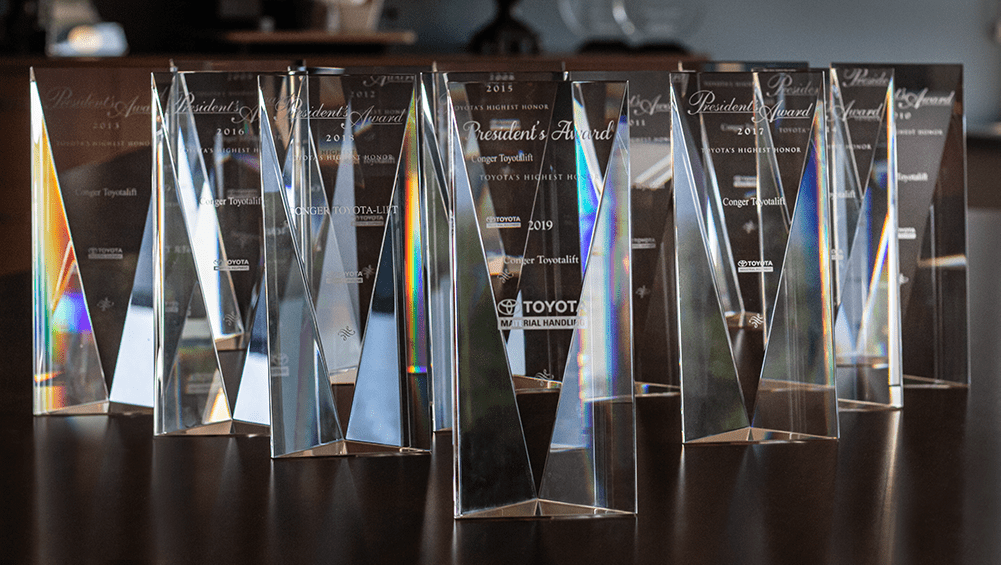 OUR MISSION, VISION, & VALUES
Dedicated to enrich the lives we touch, the businesses we serve and the communities we reach.
To be the materials handling leader built on the foundation of superior products, outstanding customer service and trusted partnerships through the empowerment of our associates.
Respect.  Integrity.  Wisdom.  Safety.
Jason Flanner
Customer
Thanks to Conger Industries for helping me rent the correct lift that I needed to change light bulbs inside my church. Shane listened to what I was doing and what my restrictions were. He found me the right lift that fell within my parameters. Very help full and great to work with. I will use them again and would recommend then. Thanks again Shane.
Chris Stewart
Customer
My Church has been renting a forklift once a month for the past 3 years. We have never had any problems with the rentals or billing. This is a fantastic company to work with. I would recommend them to anyone that can use their services
Kathy Smith
Customer
Pat at Conger was super to work with, we had multiple locations requiring fork lifts and he coordinated all of them in a very timely manner, we had no standing around time waiting for them, they had the lifts at each location when they said they would. We will call on Conger Toyota Lift again when we need services. Thank you!
nitrousedge
Customer
I couldn't have asked for a better trainer or curriculum for powered pallet jack training. Anthony definitely set the standard at our mill for vendor training!