This is the complete list of forklift manufacturers.
We've compiled 44 forklift companies from around the world to create this list.
In this post, you'll learn:
Each company's history
The types of forklifts they produce
Where they're located
Let's dive in!
Toyota developed its first lift truck in 1955 and has produced over 700,000 forklifts since.
Today, the Columbus, Indiana-based Toyota Material Handling is the largest forklift manufacturer in the world and the top-selling brand in the United States.
Renowned for its innovative manufacturing practices, Toyota offers a full line of material handling equipment. These include:
Reach trucks
Order pickers
Pallet jacks
Tuggers
Tow tractors
Automated guided vehicles (AGVs)
Aerial work platforms
Clark Material Handling started as a manufacturer of automobile axles and transmissions in 1917.
Founded by Eugene B. Clark, the company has been a forklift manufacturer in Kentucky for over 100 years.
Clark's greatest claim to fame is that it invented the world's first forklift truck with a hydraulic lifting mechanism. Called the "Truclift," it was created in 1920 and is the forerunner to all modern forklift trucks.
Dallas, Texas-based Flexi has been a provider of specialty forklifts for very narrow aisle applications since its founding in 2000.
Their 6 models of lift trucks are all electric powered. And each features an articulating front axle, allowing the mast to rotate 90-degrees to retrieve stock in limited spaces.
Flexi sells its unique specialty forklifts in North America, Central America, and South America.
Based in East Chicago, Indiana, Hoist has a rich history in the material handling space.
The company was originally founded in 1918 as the Silent Hoist & Crane company. Back then, they specialized in building lift trucks and cranes to service Atlantic ports.
Hoist acquired famed electric forklift manufacturer Elwell-Parker in 2000. That marked their shift towards building electric high-capacity forklifts.
Hoist offers 100% American-made forklifts with capacities ranging from 7 to 57 tons.

A familiar name in the U.S., Caterpillar, is another leading forklift manufacturer under the name Cat® Lift Truck.
In 1925, after the merger of the Holt Manufacturing Company and the C. L. Best Tractor Company, the Caterpillar Tractor Company was born. This became the first forklift manufacturer in California.
Now, Caterpillar's forklift division is headquartered in Houston, Texas. The company offers a wide range of materials handling equipment, including forklift trucks and warehouse equipment.
Hyster-Yale Materials Handling is a combination of Yale Material Handling and Hyster Company.
Yale was founded by Linus Yale Jr. in 1844, while Hyster was founded in 1929 in Portland, Oregon.
Today, the company's headquarters is in Cleveland, Ohio, United States. From there, the company designs, engineers, and manufactures its line of lift trucks and aftermarket parts.
Headquartered in New Bremen, Ohio, U.S.A, Crown Equipment Corporation was started in 1945 as Crown Controls Corp.
It then became Crown Equipment Corporation in 1988. Now, it's the world's 5th largest manufacturer of powered industrial forklifts.
According to material handling industry figures, Crown itself builds 85% of its forklift components. This includes motors, electronic modules, and drive units.
Headquartered in Baraga, Michigan, Pettibone came into existence in 1881.
Pettibone has established itself as the industry original among rough terrain forklift manufacturers.
Of special note, Pettibone invented the Cary-Lift. It's the first forward-reaching rough terrain handler and is designed to provide visibility and stability when handling oversized materials.
Vallée, a Quebec, Canada-based company, started in 1956 as a general store and repair shop. It soon transitioned into manufacturing and produced its first forklift in 1959.
To add value to its lift trucks and diversify its offering, Vallée became the first to articulate the 4x4 forklift.
Now, Vallée is a leading Canadian forklift manufacturer and innovator in the world of large-capacity articulated four-wheel forklifts.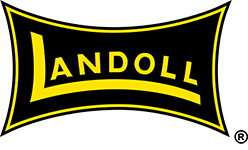 Landoll traces its company history back to 1963 when founder Don Landoll and his business partner purchased the Quick Service Welding company.
From its earliest days, the company specialized in farming and construction equipment.
Today, the company has expanded from farm/construction equipment and trailers to forklifts. Their Drexel SwingMast® and Bendi articulating mast lift trucks are popular models for narrow aisle applications.
Nissan began producing forklifts at their Totsuka Plant in Japan in 1957. But it wasn't until 1965 that they started exporting forklifts to the United States under the brand name Datsun.
Over time, Nissan established itself as a top forklift producer, as evidenced by the fact that they produced over 600,000 forklifts worldwide between 1957 and 2007.
By 2012, Nissan Forklift joined UniCarriers (still under the name Nissan) but in 2015, the Nissan brand name ceased to exist and was replaced by UniCarriers.
Interestingly, UniCarriers itself is a subsidiary of Mitsubishi Logisnext - along with CAT, Jungheinrich, and a few other forklift brands. Despite Nissan being founded in Japan, the new Nissan/UniCarriers company is headquartered in Marengo, IL.
Since George Raymond Sr. founded The Raymond Corporation in Greene, New York in 1922, the company has since established itself as a legendary forklift manufacturer.
First, they designed and patented the modern wooden pallet along with the first hydraulic hand pallet jack back in 1939.
Second, they're credited with the creation of the first narrow aisle lift truck in 1951, and the first very narrow aisle fork truck in the 1970s.
Today, the Raymond company offers 11 categories of electric lift trucks (they do not manufacture any internal combustion fork trucks).
Interestingly, the Raymond was acquired by Toyota Industries Corp. in 2000.
Combilift is headquartered in County Monaghan, Ireland. Martin McVicar and Robert Moffett established the company in 1988.
The company is the largest global manufacturer of multidirectional forklifts. It is also an acknowledged leader in the manufacture of long-load handling solutions.
Combilift prides itself in the innovative, multidirectional steering technology that allows it to lead the industry.
Carl von Linde and two others founded Linde Material Handling as Güldner-Motoren-Gesellschaft in Munich in 1904 and moved to Aschaffenburg three years later.
The company is the largest electric forklift manufacturer globally and the market leader of forklifts in Europe. It ranks among the world's top manufacturers of lift trucks and warehouse trucks.
Linde's Lift Truck Coop. in Summerville is a major forklift manufacturer in South Carolina producing forklifts designed for the U.S. market.
Kalmar specializes in building heavy-duty forklifts and material handling equipment for ports and other cargo handling applications.
They established themselves in the early 1940s by inventing the first straddle carrier. From there, they expanded into container handlers, reach stackers, and forklifts.
The company is a subsidiary of Cargotec, which is based in Helsinki, Finland. Kalmar itself is headquartered in Ottawa, Kansas.
Moffett was originally founded in County Monaghan, Ireland in 1945 by Cecil Moffett as a producer of agricultural equipment.
Then, in 1986, the company's greatest achievement to date was introduced: The very first truck-mounted forklift.
Today, Moffett is owned by Swedish company Hiab, but still specializes in truck-mounted forklifts. These lift trucks feature all-wheel drive and steering for punishing off-road tasks.
Fun fact: Cecil Moffet's son Robert is one of the founders of Combilift. Obviously, forklifts are in that family's blood!
Founded in 1953 and based in Hamburg, Germany, Jungheinrich Group offers a comprehensive range of forklifts and very narrow aisle lift trucks.
Their forklift product line includes over 600 forklifts, among them order pickers, pallet trucks, and reach trucks.
The company has an extensive dealer network in North America through its partnership with Mitsubishi Caterpillar Forklift America Inc. (MCFA).
Founded in 1981, Hubtex Maschinenbau & Co. K.G. started as a conveyor technology and logistics manufacturer.
Headquartered in Fulda, Germany, Hubtex is a leading manufacturer of customized and special equipment for handling long, difficult, and bulky goods.
Today, Hubtex specializes in manufacturing industrial trucks, forklift reach trucks, heavy-duty compact front lifts, and electric multidirectional sideloaders.
Located in Ancenis Cedex, France, Manitou started in 1957 by Marcel Braud when he designed the first forklift truck for rough terrain.
Operating all over the world, Manitou has become synonymous with rough terrain forklifts.
Manitou has a "Special Solutions" department that creates customized forklifts and other lifting solutions for their customers.
Konecranes is a Finnish forklift manufacturing company headquartered in Hyvinkää. It began operating in 1994.
The company specializes in the manufacture and service of cranes and heavy-duty forklifts.
Konecranes' claim to fame is that they produce lifting equipment made for industries that handle the heaviest loads, like ports, shipyards, and bulk material terminals.
Svetruck started operating out of Ljungby, Sweden. It was founded in 1977 and is today one of the world's largest forklift producers of heavy-lift (10 to 55 ton) forklifts.
The company is best known for its Svetruck brand and produces several different models of forklifts under this name.
It is also the largest producer of log handling forklift machines (Svetruck T.M.F.) sold to paper, pulp, and lumber industries worldwide.
Started by Hans Still in Hamburg, Germany in 1920, STILL is now owned by the KION Group (along with Linde, Baoli, and other brands).
The company produces all classes of powered industrial trucks (PITs), along with warehousing solutions like racking, automation, and fleet management.
Additionally, they're one of the few forklift manufacturers that build explosion-proof forklifts.
Founded in Bologna, Italy in 1942, Cesab started out as a producer of railway and material handling products.
They began building electric lift trucks in 1951, diesel-powered models in 1954, and tow tractors from the 1960s onward.
Today, the company has factories in France, Italy, and Sweden, 134 dealerships across Europe, and offers a wide range of forklift trucks built following the Toyota Production System (TPS).
Balkancar is a forklift manufacturer based in Sofia, Bulgaria. Founded in 1952, the company started as a producer of electric platform trucks.
And Balkancar has been busy the last few decades. Their website notes they've produced over 1.5 million forklifts to date! Today, the company makes electric 4-wheel, LPG, and diesel forklift models (plus electric platform trucks).

Based in Järvenpää, Finland, Rocla are automated guided vehicle (AGVs) manufacturing specialists. This includes models like straddle-style and counterbalance forklift AGVs. Formed in 1982, the company today is a part of Mitsubishi Logisnext.
Fenwick has a long history dating back to 1862.
In that year – in Paris – Noël Fenwick began his business exporting various novelty items to the US. As Fenwick's success grew, the company began importing Yale electric forklifts in 1918. This progressed to a licensing deal, which allowed the company to begin manufacturing Yale lift trucks in 1927. Fenwick repeated this importing–licensing strategy with Lambretta scooters in 1951.
Fast-forward to 1984, and unfortunately, Fenwick shuttered its last production facility in France. It was subsequently acquired by Linde, which continues selling under the "Fenwick-Linde" and "Fenwick" brand names in France.
Formed in 1949, TCM (which stands for "Toyo Carriers Manufacturing") offers internal combustion and electric forklifts, reach trucks, and skid steers.
It bills itself as having "manufactured the first 'Made in Japan' internal combustion engine forklift." Like many other brands on this list, TCM has gone through several mergers and acquisitions over the years. Here's the long and short of it: TCM > UniCarriers (in 2012) > Mitsubishi Logisnext (in 2017).
And although it was founded in Japan, today the company's lift trucks are "predominantly developed and built in Europe."
Located in Nagaokakyo, Kyoto, Japan, founded in 1937, and officially named the "Mitsubishi Logisnext Co., Ltd," the company operates under Mitsubishi Forklift Trucks.
Mitsubishi is best known in the U.S. for its UniCarriers line of forklifts.
Their products are available under several different brands, including Mitsubishi Forklift Trucks, C.A.T. Lift Trucks, T.C.M., Nichiyu Electric Forklift, and Rocla.
A familiar name in the automobile industry under its Hyundai and Kia brand names, Hyundai is also a manufacturer of forklifts and construction equipment.
Hyundai was founded in South Korea in 1947 but didn't begin selling forklifts in North America until 2000.
Today, the company's industrial equipment headquarters is in Norcross, Georgia. From there they offer an extensive line of diesel, electric, and LP-powered lift trucks.
Hangcha Group offers a complete range of material handling equipment.
Founded in 1956, Hangcha started out as a state-owned company then transformed into a private share-holding company in 2000.
Located in Hangzhou, Zhejiang, China, Hangcha bills itself as a leading Chinese forklift manufacturer.
The company's product line includes forklift trucks, side-loading forklifts, electric forklifts, and explosion-proof forklift trucks.
Anhui Heli Forklift Co. was founded in 1958 under the name Hefei Mine Machinery plant.
Located in Hefei, Anhui Province, Anhui Heli is the largest forklift truck manufacturer in China. It's also the 7th biggest worldwide and operates under the HELI brand of forklifts.
Other than forklifts, the company's product line includes wheel loaders, mining and engineering machinery, foundry parts, and heat treatment manufacturing.
Established in 1963 by Ardeshir Godrej, Godrej Handling is the largest forklift manufacturer in India.
Based in Maharashtra, India, the company's forklift line includes electric, diesel and LPG counterbalanced forklifts with up to 25-tonne capacity.
Other than forklifts, the company manufactures its own forklift attachments to handle a wide range of handling applications.
Park Seung-jik started the Doosan Industrial Vehicle company in 1896. The company is headquartered in Seoul, South Korea.
It is the parent company of Škoda Power and Bobcat Company in North America.
Doosan is one of South Korea's leading machinery manufacturers. They produce global logistics equipment along with engine- and electric-powered forklifts.
Komatsu Ltd., based in Minato, Tokyo, Japan, manufactures forklifts under its construction, mining, and utility equipment division.
Founded in 1921, Komatsu also produces diesel engines and industrial equipment like lasers and thermoelectric generators.
The company operates in North America as Komatsu America Corp, founded in 1917 and headquartered in Chicago, Illinois.
SANY Heavy Industry Co. is a Chinese heavy equipment manufacturing company headquartered in Changsha, Hunan Province.
Founded in 1989, it is the world's 3rd-largest heavy equipment manufacturer and the first in its industry in China.
Besides heavy equipment, SANY also offers heavy-duty forklifts.
In 1993, Li-San Yim established Lonking Forklifts in Longyan, Fujian.
Lonking is a subsidiary of Lonking Holdings. It is one of the largest construction manufacturers in China.
The company's products include excavators, wheel loaders, rollers, motor graders, and forklifts. Its main product – the wheel loader - is a "China Top Brand."
Its forklift division includes electric forklifts, diesel forklifts, and LPG forklifts, including small and large tonnage internal combustion forklifts.
Noveltek is a Taiwanese forklift manufacturer.
They produce electric-powered lift trucks, including 4-wheel counterbalance models, stackers, reach trucks, pallet jacks, and tow tractors.
To date, the company has exported lift trucks to 38 countries around the world.
Founded in 2003 in Jingjiang, China, Baoli was fully acquired by the KION Group in 2010.
Today, the company offers all classes of lift trucks, with up to 32 tonnes lifting capacity, along with several tow tractor models.
Action Construction Equipment (ACE) describes themselves as a "material handling and construction equipment manufacturing company."
Founded in 1995 in the city of Faridabad in northern India, the company claims that it's capable of producing 12,000 pieces of construction equipment and 9,000 tractors every year.
As of this writing, ACE offers 22 diesel and electric forklifts models with up to 35-ton lifting capacity.
LiuGong was founded in China in 1958 and made their mark by producing a modernized wheel loader.
Today, the company offers a wide range of forklifts, including electric 3-wheel and 4-wheel models, internal combustion (cushion and pneumatic tires), and a range of walk-behind electric stackers and walkie/rider pallet jacks.
Though based in China, they have an international presence with dozens of dealerships across North America.
JAC Heavy-duty Construction Machine is a forklift manufacturer based in the city of Hefei in East China and founded in 2003.
Today, the company offers 400 varieties of product across 15 "series," including diesel, LPG, and electric forklifts.
Of note is JAC's claim to "[construct] its own engine production and supply system."
OM is an interesting company. Founded in Italy before 1937, the company today has its headquarters in India. So, we're filing it under Asian forklift manufacturers.
Regardless, OM began as a producer of "manual carts" for military use. By 1951, the company was producing electric and internal combustion forklift trucks. And by the mid-1960, it was "the sector leader in Italy" (as the company claims on its website).
In 1967, OM merged with the Fiat Commercial Vehicle Group. Following this merger, Linde became a more active participant in OM's "business administration." This culminated in Linde buying out Fiat's shares in OM, and resulted in the creation of "OM Forklift Trucks Ltd."
Finally, in 2010, OM and STILL merged (in Italy), with their products now sold under the "OM STILL" brand name.
"BT" stands for "Build and Transport." And it traces its roots to Japan, in 1946. By 1948, the company had "produce[d] the first hydraulic hand pallet truck and the standard Euro pallet." That was followed by "the first driverless truck" in 1978.
By 1997, BT acquired the Raymond brand of lift trucks. And in 2000, Toyota acquired BT (and Raymond, in turn). Thus today, BT exists under the Toyota "umbrella" of material handling companies.
Through its partnership with Toyota and Raymond, BT offers a range of electric lift trucks including reach trucks, order pickers, pallet trucks, and stackers.
Nichiyu Electric Forklift
Nichiyu's claim to fame is creating the 1st electric forklift in Japan (in 1939). Today, the company is a part of Mitsubishi Logisnext, having merged in 2015. They produce a range of industrial trucks that spans nearly all classes (except internal combustion).
That's it! You now know the top forklift manufacturers in North America, Europe, and Asia.
Now, it's your turn.
We'd like to know what you learned from the post.
Will the information in this post help you make a decision about your next forklift manufacturer?
Or did we miss a top forklift manufacturer?
Please share with us in the comments section!