This is the ultimate guide to omnichannel distribution.
In this article, you'll learn:
The definition of omnichannel distribution
The different omnichannel distribution pathways
The difference between omnichannel and multichannel distribution
The benefits of omnichannel distribution
Top challenges and the steps for adopting an omnichannel distribution strategy
Let's get started!
A simple omnichannel distribution definition is that it's a way of giving consumers the freedom and ease to buy and receive orders from any sales channel they choose.
With the rise of eCommerce, consumers have more purchasing options than ever before.
For instance, they can order online and have their products shipped to the store for pickup.
Or, they can order online and have the products shipped to their home.
These avenues are what we call "sales channels."
And omnichannel distribution integrates these sales channels.
In doing so, it makes the shopping experience seamless for buyers.
There are 5 ways that customers can order, receive, or return their purchases.
Ship from store: A buyer purchases a product on a seller's website. The seller picks it from their store and delivers it to the buyer's home

Buy online, pick-up in-store (BOPIS): A buyer orders a product online. Then, the store pulls it from its shelves or a distribution center. Then, the buyer picks it up from the store

In-store purchase, home delivery: A buyer purchases products from a store. Then, they request that the seller deliver it to their home

Drop-shipping: A buyer purchases items on a website. Then, a seller uses a third-party vendor to ship the items to the buyer's home

Buy online, return in-store (BORIS): A client buys an item online. If they want to return it, they send it back to the physical store
To reiterate, an omnichannel strategy will integrate each of these channels.
That way, consumers have the freedom to choose whatever channel that best suits them.
Omnichannel distribution is a type of multichannel distribution.
That said, they are different in a key way: How central the customer is to the strategy.
In the multichannel approach, there's no connection between a store's sales channels.
For example, a customer can buy from a store's website and have it shipped to their home.
But they cannot buy from the website and have it shipped to the store for pickup.
And this disconnect makes for a less flexible and convenient shopping experience.
As such, it's fair to say that multichannel distribution is not as customer-focused.
In omnichannel, on the other hand, the store's sales channels are connected.
So for example, a buyer can purchase from the store's website and have it shipped to the store for pickup.
Thus, an omnichannel strategy is more focused on what the customer wants.
Two trends are driving companies to adopt omnichannel distribution strategies:
Competition
Consumer expectations
Retailers have been struggling for years to keep up with the explosion of eCommerce.
Not only are more people ordering online, but fewer are visiting stores.
And furthermore, these shoppers expect more ways to buy their goods.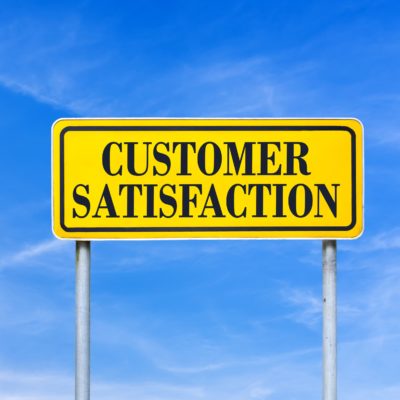 In fact, the Harvard Business Review found that 73% of consumers prefer a variety of channels.
So to gain an edge, companies are focusing more on meeting the consumer's expectations.
And that includes providing more ways for customers to shop, whether online, in the store, or some combination of both.
Thus, omnichannel distribution helps companies do that by providing more shopping avenues.
And in the process, companies benefit in a variety of ways.
We'll cover those in the next section.
The more channels customers use, the more they spend.
In fact, a Harvard Business Review study notes that omnichannel buyers spend 4% more in the store and 10% online than single-channel customers.
The study also includes a couple other interesting findings:
Retailers using omnichannel saw 23% more return visits from customers after 6 months
Omnichannel shoppers were more likely to recommend the store to their peers
Overall, businesses that use omnichannel distribution enjoy a 13% annual increase in customer retention rates.
Thus, there's a strong financial incentive for companies to adopt an omnichannel distribution strategy.
Better Customer Experience
By giving shoppers more options to make purchases, you'll improve the customer experience.
As opposed to a multichannel strategy, they don't have to fuss with "siloed" sales channels.
Instead, they can seamlessly order online, pick up in-store, return to a different store, and so on - whatever their preference is.
Additionally, companies have greater access to customer preferences.
By monitoring their sales channels, retailers can find ways to improve the customer experience.
This can include improving communication and reducing ordering errors.
And that helps make the shopping experience better for consumers.
Omnichannel distribution centrally integrates all essential operations in a business.
Some of these operations include:
Inventory management
Marketing
Customer service
Resource planning
Sales
And with this integration, businesses can reduce inefficiencies.
For example, unintegrated sales channels may require businesses to collect customer data at each touchpoint.
But with the omnichannel approach, they only need to collect that data once, at one touchpoint.
And this eliminates unnecessary labor, administrative hassle, and redundancy.
Furthermore, an omnichannel strategy simplifies inventory management.
With all sales channels integrated, you'll have a bird's-eye view of your entire inventory.
And that means benefits like better forecasting and lower inventory-related expenses.
The most obvious example is Amazon, which is now one of the leading users of omnichannel distribution in the world.
Customers can buy from Amazon through various channels, including its:
Website
Mobile app
Alexa devices
Smartwatches
And they can receive orders at their homes, Amazon lockboxes, or wherever else is convenient.
Most prominent financial institutions have adopted omnichannel distribution.
And Chase is among the leading users of this strategy in the world.
In the past, banking was limited to physical branches.
But Chase's omnichannel strategy involves inviting customers to use their mobile app and website.
From there, customers can manage their accounts, deposit checks, and order financial products.
Walgreens is another example of an omnichannel marketing strategy.
Besides online and in-store shopping, Walgreens also has a rewards balance program.
Customers can win points through online purchases, in-store purchases, the Walgreens app, and surveys.
They can then redeem them in multiple ways, whether online or in-store.
Focusing Too Much on Unproven Tech
Most sellers tend to devote their focus to flashy technologies.
They include Bluetooth beacons, in-store kiosks, and smart mirrors, among others.
Instead, sellers should first test the value of these technologies to their business.
If they prove worthwhile, only then should they implement them.
Doing so will help avoid extra capital expenditures that don't provide adequate returns.
Many sellers fail to align long term and short-term goals of their omnichannel agenda.
But doing so is important to help avoid scattered investments.
So, ensure you have clear goals before implementing an omnichannel strategy.
When your business has more sales channels, you attract more competitors.
And customers are most likely to compare products from different showrooms.
So, consider having incentives for your customers to avoid competition.
Otherwise, your competitors might outshine you.
Most sellers face challenges in providing on-time inventory availability and delivery data.
Making it more difficult is the fact that the more channels you have, the likelier that you'll miss data across the channels.
To avoid this, you need to adopt an inventory management system.
Doing so will make all information more readily available to you and your customers.
Put the Customer's Needs First
To adopt a successful omnichannel distribution strategy, understand your consumers' needs and preferences.
This will help you to understand the right products and services to sell.
It will also help you choose the proper channels to serve and the relevant places to offer them.
You can get insights into consumer needs and preferences from various sources.
Check out customer reviews, research from experts, competitor analysis, and observations.
Get an Inventory Management System
Inventory management is the pathway to a successful omnichannel strategy.
Manual inventory management is challenging, especially in the current eCommerce market.
So, get a simple inventory management system from a reliable vendor.
It will save space, time, and money.
Focus on the Right Channels
Consider only the channels that offer your customers exactly what they want.
You can use customer interaction data to understand customer behaviors and intentions.
And you can get this data from reviews, polls, and surveys.
Otherwise, you can waste a lot of time and money on sales channels that your customers simply don't care about.
Design for User Experience
Once you have your specific cross-channels defined, then you can build an omnichannel strategy.
You should build one that creates a seamless consumer usability experience.
This will make customers come back for more.
And when you make your customers a priority, you win their hearts.
Plus, you make more sales.
There you have it: The ultimate guide to omnichannel distribution.
Now we'd like to turn it over to you.
Are you considering adopting an omnichannel strategy?
Or have you already?
Let us know in the comments below!