Wondering what the top operations management problems are?
Then you're in the right place.
Because in this article, we not only discuss the top operations management problems. We also offer some practical solutions for each.
So, you can take what you learn and put it into practice quickly.
Let's dive in!
Every business person knows that labor shortages have been a big thing even before COVID.
There are a lot of jobs (about 11 million), but not enough workers to fill them because there are only 6 million unemployed. That means that, even in the best scenario where every unemployed person finds a job, there would still be 5 million jobs open.
The logic is simple: If your business relies on people to do the work to provide for your customers and you don't have the people, the work doesn't get done.
Solution: Better Labor Management
There are many solutions to a company's labor shortage. We've documented them in this labor shortage post. Some of them include the following:
Better job marketing
Reducing employee turnover
Increasing wages
Investing in worker training
Leveraging automation
Automation solutions in particular are becoming more popular in many companies. For example, you can automate a lot of material handling tasks now. So if you have trouble finding forklift operators, you can have a machine for forklift handling.
You can also install conveyor systems that automatically move material within a single building or from one building to another building, such as ASRS retrieval systems.
Logistical delays are now a key concern for many manufacturers and warehouses, especially in the post-pandemic period.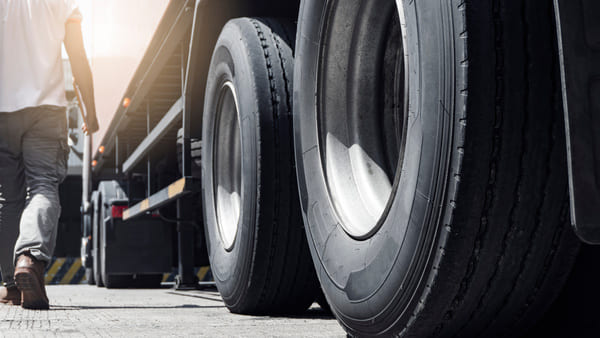 Since it's now harder to find truck drivers to deliver raw materials for production, shipments, and finished goods to customers, there are more logistical delays.
The American Trucking Association reports that trucking companies were short over 80,000 drivers in 2021. Unfortunately, the situation currently isn't any better.
Other logistics and trucking industry challenges include:
High worker turnover rates
An aging workforce
Drivers unsatisfied with working stretches away from home
Uncomfortable job conditions
Increased demand for consumer goods, causing congestion in supply and distribution
Solutions: Inventory Tracking, Training Workers, and Automation
There are three key solutions to logistical delays:
Automation. Automate logistics to benefit from the advantages of full automation. This includes automating tracking, inventory, and handling. To do this, you must plan to spend more on logistics.
Inventory tracking. Increase your visibility on inventory and give customers an accurate estimate of timing based on inventory location.
Training workers. Ensure workers and warehouse operators have the right skills to keep inventory flowing. This will help you minimize warehouse and inventory management errors that can cause delays and lost shipping.
Buyers — manufacturers or consumers — increasingly expect faster deliveries. But they suffer longer lead times.
A week or 2 is no longer good enough. Buyers expect the goods to be on their way immediately and receive it within a day or two. There are two types of long lead times affecting operations:
Production facilities suffer long lead times in terms of receiving raw materials used to produce goods. Four out of 10 manufacturers say longer lead times cause production delays.
Manufacturers/distributors' take more time to get goods to customers. 70% of organizations regularly extend product delivery times due to material delays.
Longer lead times are partly a consequence of labor shortages and partly due to the economy shutting down from COVID. But it can also be caused by other factors like:
Unforeseen delays like weather and traffic
Untrustworthy vendors
Transport or equipment downtime
Warehouse errors
Solution: Improved Planning
Effective planning is the solution to lead time delays. Planning includes different areas:
Sourcing different vendors. Shop for different vendors and find one with a reputation and quick delivery capacity. Also, improve your communication and coordination with vendors for faster and shorter lead times.
Delay agreements. Have agreements with your vendors and partners that outline what happens when deliveries don't go according to plan.
Mode of transport. Trucking is cheap and efficient. Air freight is faster but also more expensive than ocean freight. Consider using land transport or ocean freight for your day-to-day shipment, but have air freight agreements in place for sudden quick delivery needs.
Buffer stocks. Use efficient warehouse management systems to know when you need items delivered and create a time cushion for delivery to ensure everything runs smoothly.
Automation. Digitizing and automating your supply chain can help you shorten lead times because of increased visibility, reduced errors, faster communication, and more.
Most businesses — production facilities, warehouses, or distribution centers — rely on different material handling equipment (MHE) types to complete their work. Popular MHEs are forklifts, conveyor systems, and palletizers.
These MHEs have moving parts that can break down and cause unplanned equipment downtime. Unplanned downtime is a key management and operations problem because it causes logistical delays and longer lead times.
Around 82% of companies have encountered at least one unplanned downtime over the past three years — most companies have suffered two or more.
What causes unplanned downtime incidences?
Inefficient equipment maintenance
Aging equipment. This causes 44% of unplanned equipment downtime
Operator error. This causes 16% of unplanned equipment downtime
Lack of time for maintenance. This causes 15% of unplanned downtime
Machine failures in industries result in an average of 27 hours of downtime per month. This causes factories to lose at least 5% of their total production and 42% of unplanned downtime costs.
Solution: Regular Equipment Maintenance
You must focus on machine maintenance and improved technology — aim for 10% or less unscheduled downtime. This means keeping equipment active and in use 90% of the time.
Predictive maintenance activities include regular tune-ups, inspections, replacing worn parts, and lubrication. They reduce downtime and related costs by resolving minor equipment issues before they develop into major breakdowns.
For example, keeping up on your 200-hour preventative maintenance (PM) intervals if you're running a gas forklift truck can help you improve your operations. If you're running an electric truck, in some cases, it can be 500 hours.
There are several challenges to efficient inventory management. Some include:
Many stock-keeping units (SKUs). Having varieties of SKUs makes keeping track of them challenging. It's also a challenge in preventing inventory damage and ensuring effective order fulfillment.
Lack of inventory visibility. Many companies today require real-time visibility into their inventory, but only some manage it. This is partly due to manual inventory management or inefficient warehouse and inventory management systems.
Inaccurate data. Gone are the days when companies could count inventories once a year. Now, you need to know, at any given time, exactly what amount of inventory you have.
Changing demand. Generally, consumer demand is constantly shifting, complicating inventory storage. Storing too much inventory can result in obsolete inventory, while keeping too little may render you unable to fulfill your customers' orders.
Solution: Inventory Management Systems
If you're still using paper and pencil or spreadsheets to track inventory, change to an effective inventory management system. Combined with technologies like RF scanners, these systems can help automate inventory management processes and reduce errors from manual entry.
One key benefit is that they enable a centralized inventory tracking system, which can solve the problem of many SKUs, data, tracking obsolete stock, and inconsistent inventory tracking.
They also allow for automated, real-time inventory visibility. That makes for an efficient stock control system. Companies gain a 25% productivity increase, 20% more space usage, and a 30% improvement in stock use efficiency if they use integrated order processing in their inventory system.
The issue of space shortage dovetails with inventory management.
As companies (warehouses, producers, distributors) handle more goods of different varieties, they inevitably run out of space.
There are two reasons for this:
Inefficient inventory management
Poor warehouse layout
Inadequate storage space and inefficient use of available storage spaces are common problems in warehouses and manufacturing facilities with poor layouts.
Poor warehouse setup can also result in unnecessary time wastage when searching for high-frequency or fast-moving products.
Solution: Efficient Floor Space Utilization and Optimal Warehouse Layout
It's usually more expensive to expand a facility vertically than horizontally. Put simply, that means building up rather than out.
Many businesses do this by using tall pallet racking.
For example, if you currently have 15-foot high pallet racking, but your ceilings go up to 40 feet, you'll expand your pallet racking vertically and not horizontally. It's cheaper and more effective.
Proper pallet racking combined with a high-reach truck will help you get more storage space out of an existing facility. There are many types of racking to choose from, like selective, drive-in/drive-thru, and cantilever.
In addition to maximizing space utilization, a good warehouse layout also maximizes equipment and labor utilization, accessibility to all items, security of the items, and staff safety.
Employing specialized forklifts as reach trucks allows for configurations that maximize the total horizontal and vertical space. You can choose from many types of reach trucks, including a few new models that Toyota just released, to maximize space and equipment use.
Complementary solutions to space utilization include ensuring that the highest-selling inventory is easy to access and retrieve and streamlining dock-to-stock processes.
A good warehouse management system (WMS) technology can help you organize your warehouse's layout. Or you can consider using an automated storage and retrieval system (AS/RS) to automate your putaway and picking processes and save wasted warehouse floor space.
You cannot run an unsafe business. Unfortunately, there are more fatal injuries in the warehousing industry than in others.
Many companies fail to consider the ethical considerations of hazardous risks in operation, even when they know they can potentially cause injury to workers.
Many warehouses also fail the OSHA legal compliance requirements of risk and hazards. Through OSHA, the government prescribes business responsibilities, including the following warehouse safety rules:
Making their place of business free from any known or reasonably foreseeable hazards.
Protect workers from hazardous warehouse working conditions, including the use of proper PPE.
Lack of compliance can lead to fines, closure, or public shame resulting from the OSHA inspection report. That's a black eye on your business.
You also risk having employees with lost morale because nobody wants to work at a risky place.
Solution: Double-Down on Safety
You must consider safety regarding operational risks and hazards as an ethical and legal requirement.
First, understand your work, work environment, and the risks involved. Then, systematically work through those risks, devise ways to mitigate them, and create a workplace safety policy.
Remember: efforts to improve anything are only as good as what can be measured. So if you're not already, consider tracking the areas like:
Incidents and Injuries
Near misses
Downtime
Employee feedback
Employee morale
Specific areas to include in your safety planning include:
Material handling equipment operation and maintenance
Fall areas and protection for fall risk areas and equipment. These include having guardrails in place and ensuring that employees wear safety gear properly
Ensure fire and chemical safety
Protection from high heat or excessive cold (such as cold storage warehouses)
Provide safety equipment, safety training, and personal protective equipment (PPE)
Hazard communication (including chemical-handling safety)
Ensure proper lock-out/tag-out (LOTO) procedures for any time that energized equipment is going to be worked on
Furthermore, OSHA has many safety resources that can help you assess your workplace risks and safety mitigate issues.
For anything to get done, you usually need multiple people involved. But different people can have varying conceptions about an issue, the goal, and what needs to be done.
Also, a message can be distorted, even from one person to another. If you remember the game "Around the World," from elementary school (if you played it), then you understand this concept.
So, preserving an idea as it's passed along between multiple people/channels within an organization or externally (i.e., partners, vendors, etc.) is always challenging.
Solution: Improve Organizational Communication
Here are a few tips for more effective communication:
Repeat messages in your own words. This will allow for stressing the message, prevent distortion, and keep both parties on the same page.
Hold quick daily meetings. This will help employees or stakeholders to recap priorities, work in progress, and ensure that the people who need to be involved are up to speed.
Cutting down on non-essential meetings. Cutting down on needless meetings can save time and improve employee morale. Busy employees who don't need to be in meetings shouldn't be.
Leverage technology in communication. For example, email is efficient, saves time, and reduces paper costs. Any meeting that doesn't need everybody's presence can be a teleconference. But only use email when communication needs the utmost safety and formality.
Imagine a situation where a production facility needs to control incoming raw materials to ensure they're consistent, free from damage, and free from contamination. If this doesn't happen, the materials can't be used to create the final product.
Every production facility needs quality raw materials to provide quality products to end customers. Outgoing products must also meet quality specifications to ensure the customer receives the finest product possible.
Quality control must also comply with industry standards and legal requirements, or the facility risks fines and legal charges.
Solution: "Layered" Quality Control
You need multiple layers of quality control and explain them to employees, vendors, and partners. Here are some ways to ensure quality control:
Educate staff on quality and clarify the expected quality levels and acceptable percentages of defects ahead of time.
Define who is responsible for quality control and what happens should there be a quality disagreement in the future.
Check the incoming load on the trailer or rail car it arrives on and ensure the products (raw materials) meet the standards. Do this by maintaining checking-off sheets, where you note that the expected quantity and quality of the materials are met.
Machine operators should also do quality control before processing the materials. And any issues that arise should be promptly communicated to the vendor so they can be solved.
Ensure there are quality control guidelines for equipment used to handle raw materials and finished goods. For example, companies that handle paper rolls should invest in paper roll clamp setups, including pressure regulation. These can help prevent crushing the loads, which can render them useless.
Have a quality assurance department or personnel to monitor and assess the organization's quality compliance.
What Are the Problems in Operations Management?
There are many problems and challenges in operations management. The key ones are:
Labor shortages
Logistics delays
Long lead times
Equipment downtime
Inventory management
Space shortages
Safety management
Ineffective communication
Quality control
What Makes a Good Operation Manager?
A good operations manager:
Understands operations management problems and how to fix them.
Communicates the operation goals, values, and objectives.
Recognizes that employees are invaluable and prioritize workplace and employee safety.
Effectively communicate with operations staff.
Knows the need for ethical operation.
Provides thoughtful and constructive feedback.
Establishes, maintains, and improves standards of operation.
Understands the importance of organized operations.
What Are the Key Elements of Operation Management?
Planning. Operations management requires constant forecasting, planning, and adjustment to optimize processes based on conditions.
Process. The production of goods requires clear, strong, repeatable processes.
Efficiency. To create optimal efficiency, managers must troubleshoot bottlenecks, inadequate resources, and downtimes.
Cost control. Production is a major part of a company's cost structure. It requires wise management.
Quality. Quality control is necessary to maintain product quality, customer satisfaction, and the company's reputation.
Continuous improvement. To remain competitive, businesses need continuous processes with innovation.
Technology. A solid technological foundation will improve processes, enable innovation, and support growth.
What Is the Main Goal of Operations Management?
The overall goal of operations management in a business is to allocate and utilize resources, labor, material, and equipment effectively to match supply and demand.
That's it: 9 of the top operations management problems and solutions.
Now, we want to turn it over to you.
Which operations management problem does your business suffer from the most?
Can you now solve the problem?
Or maybe your operations are suffering from something else entirely.
Either way, please let us know in the comments section.