This is the complete list of warehouse automation companies from across the globe.
Whether you're looking for software solutions or physical robots, you're in the right place.
Because in this post, you'll learn:
A little bit about each company's history

Where they're located

What automation solutions they offer

And lots more!
To keep things organized, we've categorized each company by geographic region.
Let's dive in!
North American Warehouse Automation Companies
Founded in 1952, Bastian grew from its roots in the Mid-Western US to an international company with offices in Canada, Mexico, India, and Brazil. Today, the company is a member of the Toyota Advanced Logistics Group.
Bastian Solutions offers internally developed systems, a unique robotic shuttle system, automated warehousing systems, and a variety of third-party systems to best meet customer needs.
The company's integrated solutions vary in complexity from simple to highly automated solutions, such as mobile robots, ASRS systems, AGVs, goods-to-person technology, sortation, and conveyor.
Bastian Solutions has implemented several remarkable projects, including an AutoStore grid with up to 305,000 bins at a Puma facility in California, and a significant AutoStore installation for the Dafiti Group in Brazil.
Founded in 1819, Dematic is the world's largest warehouse automation. It's also the global leader in providing intelligent automation solutions for manufacturing, distribution, and logistics environments.
Dematic boasts of offering a full range of warehouse automation solutions including pallet load AS/RS, shuttle systems, mini-load, AutoStore consulting, high-speed conveyor, and sortation. Their portfolio also includes palletizing and depalletizing, pocket sorters, AGVs, and the Dematic IQ software.

Founded in 1959, Honeywell Intelligrated is a business unit of Honeywell's Safety and Productivity Solutions (SPS) segment.
In 2021, Intelligrated was the world's 5th leading provider of automation and integrated end-to-end solutions for fulfillment, manufacturing, and distribution operations.
With a range of automated warehousing systems and equipment, the company offers solutions to support operations of all sizes. Their portfolio offers both off-the-shelf and customizable solutions to fit any client's specific needs or warehouse types.
Founded in 2007 as CasePick Systems, Symbotic is an American robotics warehouse automation company based in Wilmington, Massachusetts. The company was renamed Symbotic in 2012.
Symbotic claims to be a key provider of warehouse automation. It builds and operates automated warehouse systems for clients in North America, using artificial intelligence in its software.
The company's systems are primarily focused on case handling – the breakdown of pallets into cases, cases to a buffering structure, and case assembly into pallets.
FORTNA is a privately-held warehouse automation company backed by the private-equity firm Thomas H. Lee Partners.
For over 70 years, FORTNA has provided solutions for omnichannel and parcel distribution operations. It claims to leverage automation, AI, software, and robotics in warehouse software provision.
FORTNA's services include consulting, design, planning, implementation, sourcing, and lifecycle services. The company acquired MHS Global in 2022 to form a leading billion-dollar warehouse systems automation company.
Amazon Robotics (Kiva Systems)
Amazon Robotics is a mobile robotic fulfillment system manufacturer based in Massachusetts, and previously known as Kiva Systems.
Kiva Systems originally provided their systems to various companies like Walgreens, The Gap, and Staples. But after being acquired by Amazon and rebranded as Amazon Robotics, they discontinued their contracts with other companies. Now, they focus solely on providing robotics solutions for Amazon's warehouses.
Amazon Robotics' range of automation technologies includes AS/RS, conveyor belts, mezzanines, and software, which work together to provide a complete warehouse automation solution.
Blue Yonder is an American software and consultancy company owned by Panasonic and headquartered in Scottsdale, Arizona.
The company provides software for supply chain management, manufacturing planning, retail planning, store operations, and category management automation.
With over 3,000 corporate customers in the manufacturing, distribution, transportation, retail, and services industries, Blue Yonder is a top company in the warehousing automation industry.
Founded in 1965, Locus Robotics is a family-owned warehouse robotics company that manufactures autonomous mobile robots to support e-commerce.
Locus warehouse automation software helps in the following robot-assisted processes:
Transit robots

Full pallet moves

Robot-to-goods picking

Goods-to-person picking

Follow-the-robot picking or replenishment
The company's technology works collaboratively alongside workers in a warehouse to improve order productivity and increase fulfillment speed and throughput.
Seegrid, a company established in 2003, specializes in autonomous mobile robots (AMRs). It also provides enterprise software designed specifically for warehouse operations.
Seegrid provides vision-guided vehicles with auto-navigation features designed to operate in warehouses without wires, lasers, magnets, or tape for guidance.
Furthermore, Seegrid provides a comprehensive range of services, such as project design, user training, deployment, change management, and data-driven consultation.
Founded in 2018, Vecna Robotics, Inc. is relatively new in the American robotics and technology industry.
Based in Waltham, Massachusetts, this company focuses on providing automated material handling solutions, hybrid fulfillment, and optimizing workflows for industrial warehouse applications. Vecna's solutions include:
Autonomous counterbalance

forklifts

Autonomous tuggers

Autonomous pallet trucks

Warehousing automation

Manufacturing automation

Tote retrieval systems (TRS)
Founded in India and with global headquarters in Georgia, USA, GreyOrange is a leading provider of AI-powered warehouse automation solutions.
The company differentiates itself by offering the only fully integrated software and robotics solution that uses advanced fulfillment science.
GreyOrange offers a range of products and services like robotic picking and packing, warehouse management systems, and fulfillment center management software.
European Warehouse Automation Companies
Vanderlande is a leading provider of customized automation solutions for warehouses, airports, and the parcel distribution industry.
Founded in 1949 in the Netherlands, the company has over 70 years of experience in the logistics industry. As of 2021, Vanderlande is the world's second-largest warehouse automation vendor and is part of the Toyota Advanced Logistics Group.
The company is known for its innovative material handling systems, such as the HOMEPICK, STOREPICK, FASTPICK, and AIRPICK systems, which are designed to meet the unique needs of each client.
Headquartered in Neunkirchen, Germany, the SSI Schaefer Group is among the world's largest automation companies and providers of modular warehouse and logistics systems.
The company offers a broad range of warehouse automation systems, including end-to-end automation solutions.
Notable automation projects include a Tesco distribution center in the UK, a Unilever automated warehouse, and an Amazon logistics center in Germany.
KNAPP Logistics Automation
In 2021, KNAPP was the world's third-largest warehouse automation provider and the leading company among warehouse automation companies in Germany. While serving many industries, the company has a particular focus on the apparel, grocery, healthcare, and industrial markets.
KNAPP's range of automation solutions includes bots, pocket sorters, shuttles, WMS, AMRs, AVGs, WCS, analytics tools, and more. These products cover every point of the channel from production and distribution to the point of sale and last mile.
Founded in 1971, WITRON is a leading company in developing large-scale, highly automated warehouses for customers in the food and beverage value chain.
The company targets manufacturers, distributors, and grocers. They also work with businesses outside of food and beverage, such as the global distribution center for Pepperl+Fuchs in Singapore.
Its product categories include:
Automated storage/retrieval systems (AS/RS)

Automatic identification products

Conveyors and cranes

Pallets and palletizers

Sortation equipment
TGW Logistics is a privately-held (foundation-owned) systems integrator of automated warehouse solutions founded in 1969.
The Marchtrenk, Austria-based TGW Logistics warehouse automation services are focused on fashion, apparel, grocery, and industrial sectors.
The company designs, manufactures, implements, and maintains end-to-end warehouse automation and fulfillment solutions. These include goods receipt, storage, order picking, and shipping.
Swisslog is a provider of logistics automation solutions that deliver data-driven and robotic options to its clients. The company also offers customizable service concepts that can be modified to meet specific business requirements.
From traditional high bay warehouses to cutting-edge robot-based material handling solutions, Swisslog has a history of providing pallet-load AS/RS to automated warehouses. It's also one of the world's leading AS/RS companies. Today, Swisslog is a segment of the KUKA Group.
Körber, founded in 1946, is a privately-held warehouse automation company, with headquarters in Hamburg, Germany.
The Körber business includes two subsidiaries: Körber Supply Chain Automation and Körber Supply Chain Software. Körber Supply Chain Automation provides systems integration and general contracting for automated intralogistics projects. Körber Supply Chain Software specializes in implementing warehouse control systems utilized in numerous automated warehouses.
In 2022, Körber acquired Siemens Logistics' parcel and mail business to strengthen its supply chain business.
Beumer Group is a leading provider of intralogistics solutions for a variety of industries. Founded in Germany in 1935, the company has over 85 years of experience in the field of logistics and material handling.
Beumer Group's solutions cover a wide range of applications, including conveying, loading, packaging, sortation, palletizing, and baggage handling. They offer solutions designed to meet the specific needs of businesses across a variety of industries, including retail, food, beverage, and industrial manufacturing.
Fives is a privately-held industrial engineering group whose services include the design and installation of high-speed sorting systems, handling equipment, and automation solutions. They work in a range of industries, including e-commerce, distribution, and general industry.
Prominent clients of Fives' warehouse automation services include the Austrian Post, DHL, and La Poste Group.
System Logistics, a member of the Krones Group, provides intralogistics solutions with a special focus on the food, beverage, and grocery industries.
The company has a vertical integration model, with System Logistics engineering, producing, and installing most of its technologies.
Savoye is a global provider of intralogistics solutions that claim to help businesses optimize their operations and improve their bottom line. The company was founded in France in 1950 and has over 70 years of experience in the logistics industry. Today, SAVOYE is a subsidiary of Noblelift Intelligent Equipment.
Savoye offers a range of solutions, including warehouse automation, order fulfillment, and logistics management. The company promises its clients customized solutions designed to meet their specific needs, and they cater to businesses of all sizes and across a variety of industries.
GEBHARDT Intralogistics Group
Founded in 1952, GEBHARDT Intralogistics Group (GmbH & Co.KG) is a German manufacturing company and developer of intralogistics systems headquartered in Sinsheim.
The company is family-run and consists of various subsidiaries such as GEBHARDT Fördertechnik, GEBHARDT Systems, and others.
GEBHARDT provides a range of material handling solutions, such as its OLS Shuttle system, hybrid shuttle/AGV Storebiter load-handling devices, pallet AS/RS systems, and warehouse software.
Kardex Mlog is the logistics division of Kardex Group Holding. The group is a global provider of intralogistics solutions and a key supplier of automation, material handling systems, and automated storage solutions.
With around 2,000 employees in over 30 countries, Kardex Group consists of two divisions: Kardex Remstar and Kardex Mlog.
Kardex Remstar develops, produces, and maintains dynamic storage and retrieval systems. Kardex Mlog offers integrated material handling systems and automated high bay warehouses, primarily to European customers. Both divisions collaborate with their clients throughout a product or solution's life cycle.
Headquartered in Switzerland, the Interroll Worldwide Group is a manufacturer of products for unit-load handling systems, different automation types, and internal logistics.
The company offers a range of platform-based products and services, including conveyors, sorting systems, automated storage and retrieval systems, and software.
Interroll provides a range of material handling solutions that cater to various industries, including e-commerce, express and postal services, airports, food and beverage, automotive, and fashion.
Asia-Pacific Warehouse Automation Companies
Daifuku designs, manufactures, installs, and services material handling equipment and logistics systems, including warehouse automation.
In fact, it's the largest of the many warehouse automation companies in Japan and traces its origins to 1937.
Daifuku acquired Wynright in 2013 to expand its reach in the North American market with warehouse automation and material handling systems.
Muratec (Murata Machinery)
Muratec/Murata Machinery is a privately-held industrial manufacturing and services company. The logistics and automation business of Murata Machinery includes CIMCORP of Finland and AGVE of Sweden.
Murata Machinery is a provider of logistics systems and factory automation, with a focus on automated storage, transportation, and material handling systems. Their systems have applications in industries such as semiconductor fabs and clean room environments.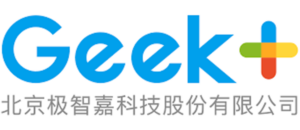 Founded in 2015, Geek+ is a Chinese technology company that specializes in artificial intelligence and robotics, like autonomous mobile robot (AMR) solutions.
In 2018, Geek+ ranked as the fifth largest robotics company in terms of sales.
The company serves various industries including retail, apparel, warehousing, third-party logistics (3PL), automotive, pharmaceuticals, lithium batteries, photovoltaics, electronics, and others.
FANUC is the largest designer and maker of industrial robots in the world and leads among the world's industrial automation service providers. FANUC's particular focus is on industrial robots, CNC systems, and factory automation.
The company's products are used by businesses of all sizes and across a variety of industries, including automotive, aerospace, and consumer goods. FANUC also offers a range of services, including training and support for their products. They also offer consulting services for process optimization and automation.
Yaskawa Electric Corporation is a Japanese manufacturer of industrial and warehouse automation robots, servos, AC motor drives, switches, and motion controllers.
Founded in 1915, their Motoman robots are heavy-duty industrial robots used in packaging, assembly, welding, coating, material handling, cutting, and general automation.
The company claims to achieve revolutionary industrial automation to solve customers' business challenges. It is a key player among the largest industrial automation service providers.
Common Warehouse Automation Company Questions
How Large Is the Warehouse Automation Market?
According to industry reports, the worldwide market for warehouse automation expanded from $17.32 billion in 2022 to $19.78 billion in 2023. That equates to a 14.2% compound annual growth rate.
It is expected to be worth USD 41 billion by 2027. The growth is due to several trends in consumer demand within eCommerce, retailing, and 3PL logistics. The rise in e-commerce sales in particular is a key driver of the growth of the warehouse automation market.
Who Is the Largest Industrial Robot Manufacturer?
ABB is currently the largest industrial robot manufacturer in the world by revenue. Other robotics manufacturers with high revenues include Fanuc and Yaskawa. The Zurich-based ABB is a global company that provides automation and digitalization solutions for multiple industries, including robotics, motion, and electrification.
Who Makes Amazon's Warehouse Robots?
Amazon Robotics is responsible for manufacturing all of Amazon's warehouse robots. The company was originally known as Kiva Systems before it was acquired by Amazon in 2012 and rebranded as Amazon Robotics.
Who Makes the Robots for FedEx?
FedEx uses a variety of robots in its warehouses and facilities, including robots made by companies such as Locus Robotics, Yaskawa, and Fetch Robotics. The specific manufacturer of FedEx's robots may vary depending on the type of robot and the application it is being used for.
Who Makes the Robots for Walmart?
Symbotic makes warehouse robots for Walmart. Walmart expanded its partnership with the AI group in 2021, rolling out Symbotic's robotic solutions and software automation platforms across 42 of its regional distribution centers.
Walmart also uses robots from several other different manufacturers in its warehouses and stores, including Bossa Nova Robotics, Brain Corp, and KUKA. The robots are used for various tasks such as inventory management, cleaning, and order fulfillment.
What Is the Average Cost of Warehouse Automation?
The cost of setting up an automated warehouse can vary significantly, ranging from tens of thousands to tens of millions of dollars. It depends on the specific technologies employed and the specific requirements of the facility.
For example, relatively simple automation solutions like automated guided vehicles (AGVs) can cost $50,000 or more. On the other hand, the average cost of an automated storage and retrieval system (AS/RS) is around $800,000. Moreover, a fully automated warehouse can cost anywhere from $10 million to $25 million or more.
Given the complexity and expense involved, you may find it best to consult a warehouse automation specialist to help determine your needs, budget, and required mix of equipment.
How Profitable Is Automation?
It's possible for companies that invest in automation to see a return on investment (ROI) of 12-18% in the first year alone. It's estimated that labor expenses for a standard warehouse can exceed $3.7 million per year. By reducing labor costs, improving efficiency, and increasing productivity, companies can see significant returns on investment from automation projects.
How Do I Start a Warehouse Automation Project?
Starting a warehouse automation project requires careful planning and a clear understanding of the goals and objectives of the project.
Some key steps to take when choosing warehouse automation services providers include:
Conduct a thorough analysis of the existing warehouse operations

Identify areas where automation can provide the most benefit.

Identify and select the right warehouse automation technology for your needs.

Identify and select the right warehouse automation suppliers for your needs.

Develop a detailed project plan with a timeline and budget for implementing your warehouse automation.
While you do this, make sure you involve all relevant stakeholders in the planning and implementation process. Settle on a warehouse automation company that can provide adequate training and support to ensure a successful transition to the new warehouse automated system.
That's it: the top warehouse automation companies in the world.
Now, we'd like to hear from you.
What brought you here in the first place?
Are you actively looking for warehouse automation solutions?
Are you in search of a new career path and thinking of warehouse automation?
Whatever you have to say, let us know in the comments below!